Our Resident Club Professionals
John Fryatt -PGA Head Professional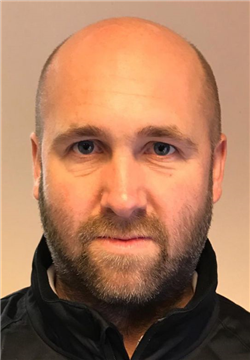 John has been Head Professional at Thorpe Hall since 2007. Since qualifying as a PGA Professional in 1996 John has had a very successful playing career. He has won the Essex Order of Merit on two occasions, won over forty PGA Pro-Am titles, been Essex PGA Champion and twice winner of The Essex Open Championship. John also enjoyed his time being Essex PGA Captain.
John has a high demand for coaching and is available for lessons six days per week. He feels his success as a player has an advantage when teaching all abilities of golfers and works with every individual person to bring maximum improvement to any part of their game.


Gemma Fryatt - PGA Professional
Gemma is the wife of our Head Professional, John Fryatt. After completing her PGA Qualifications with distinction in 2002, Gemma worked at Chigwell Golf Club until 2005.
Joining us at Thorpe Hall in 2007 means Gemma is an established coach and invaluable to Pro Shop life. Her many years' experience in coaching all ages and abilities to improve techniques is focused on, basics, course management and short game. Being back as a PGA Member this year, after a 4 year break of being an Amateur, she is full of enthusiasm once again for helping others to enjoy and fulfil their golfing desires.
One of her other attributes is looking after and serving members and guests at our Halfway Hut behind the 9th Green.
She is available for Lessons on a Monday, Tuesday, Wednesdays and Fridays.

Indoor Coaching Facility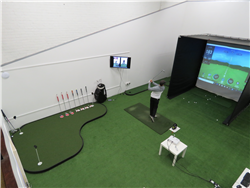 Our Club Professionals have recently converted the remaining squash court into a hi-tech indoor coaching area. The technology reads your ball data and gives a very accurate reading of distances and ball flight on the screen along with information including ball speed, launch angle and spin rates. This is a great way to both practice and learn with accurate feedback and a great alternative to the cold weather. However, this is not just a winter facility but it a great way to practice all year round. We also have two top of the range indoor putting greens and the ability to custom fit clubs. We will be offering the full range of EvnRoll putters, Mizuno irons and Callaway woods.

The room is available for lessons, private hire and custom fittings, please contact any of the professional staff for bookings or more information.

We will be running a variety of special deals throughout the year to help you with your game.

Indoor Swing Centre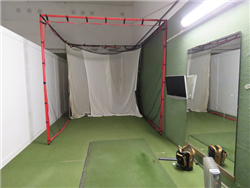 The Swing Centre is a great place to work on your game, particularly during the winter months. This facility is available to all members and does not need to be booked but we would request sessions are limited to 30 minutes if other members are waiting to use it.

Please pick up broken tees and leave the Swing Centre in the condition you would like to find it in.


Professional Shop 01702 582205 Option 2